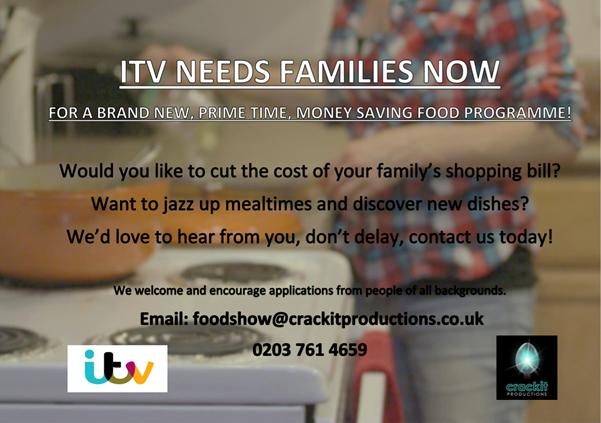 Paul Martin is a TV Casting Researcher who is currently working on a new TV show for ITV1 entitled 'The Money Saving Good Food Show'.
He is currently looking for families from Lancashire to take part in the show. The show gives local families the opportunity to help reduce their food shopping bill and learn some tasty new recipes along the way.
Please feel free to get in touch with Paul if you have any questions at all.