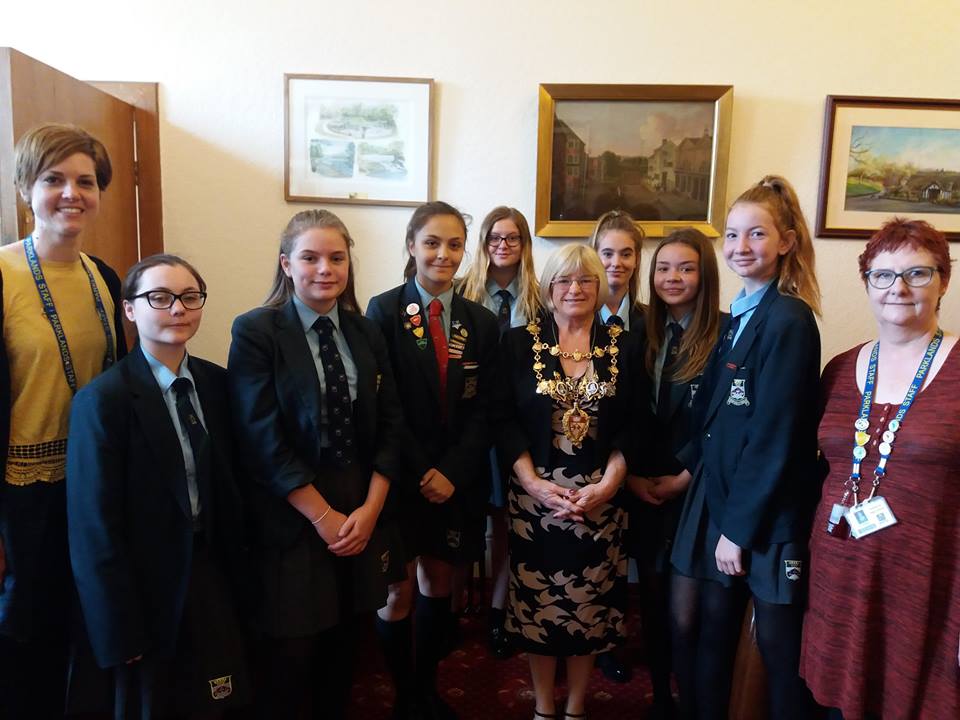 Parklands pupils visited Chorley Town Hall to celebrate the 100th anniversary of women being granted the vote.
The students learnt about, met and celebrated local women who are making a difference in the community.
The event involved Chorley Guardian journalist Megan Titley, who spoke about her experiences as a female journalist and Mayor Coun Maragaret Lees, who gave an insight into work she does.